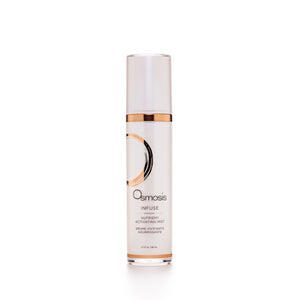 Enhance your daily routine with Infuse Nutrient Activating Mist. This natural face toner works wonders when applied after a skin serum, unlocking the full potential of your skincare regimen. Immerse your skin in nutrient-rich goodness and let it shine with a renewed, radiant glow!
Use: After serum application, spritz 3-5 times and massage into skin. May repeat when desired. WARNING: Avoid direct eye contact.
Pro Tip: Use after waxing to soothe and repair irritated skin.
Ingredients: Water(frequency enhanced), Fulvic Acid, Humic Acids
*This formula has been treated with proprietary frequencies.